Quality European, Champion English Bulldogs


Members in good standing with the Canadian, American and FCI Kennel Club, all our puppies are registered.

****** LATEST NEWS AT VICTORY BULLDOGS *****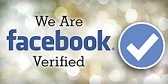 Click the Link to Follow us on Facebook and see new Videos and pictures posted daily!



UPDATED OCTOBER 18th

English Bulldog Puppies Available to Reserve Availabull Bulldogs These babies will be ready to go end of October and will be our last English Bulldog pups until next year.


Instagram Victorybulldogs1

2 Stunning High Quality Brindle Males SALE $2000.00 Each Shipping in Canada Approx $250.00 We need these guys in their new homes hopefully by this week, These are Amazing pups for this discounted price Top quality,healthy, fully vaccinated with everything Availabull French



SOLD

MAX & RUBY 2 Gorgeous 12 week old Red Blooded Babies, Very Small pups will be well under 20lbs as adults. Ready to go now $2500.00

Availabull French

This Litter Ready to Go now! New pics Videos on the Facebook Page $2500-$4800

https://www.facebook.com/VictoryBulldogs/videos/2334121773482000/

Availabull French


KENYA X ROBBIE PUPS ARE ALL NOW SOLD

Availabull French




Availabull French

This litter is all now SOLD

10 Week old French Bulldog puppy pictures are now updated. These puppies will be ready to join their new families end of August to the beginning of September.


8 MONTH OLD TYRION $5000.00 SOLD to Nancy in Ottawa

Our Amazing TV Star French Bulldog is Available to a pet home only, Please visit out Facebook page for more info linked above.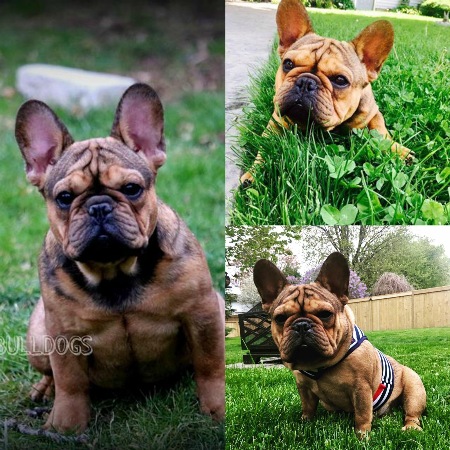 THESE BULLDOG PUPPIES ARE ALL SOLD

Available English Bulldog Page is updated and Current puppies are all Available unless they are marked Sold. We are now taking reservations on these Amazing Bulldog puppies, ready to go now. for more information and pictures visit Availabull Bulldogs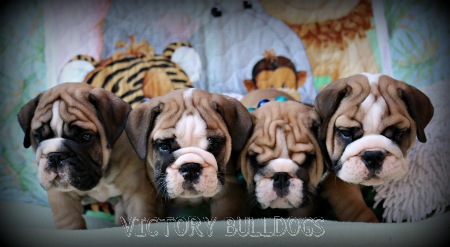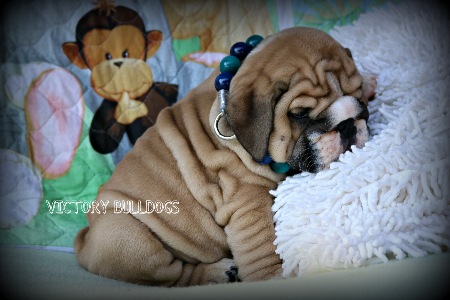 PREMIUM TOP QUALITY RARE LITTER BORN MAY 2017

THIS LITTER IS ALL SOLD

Availabull French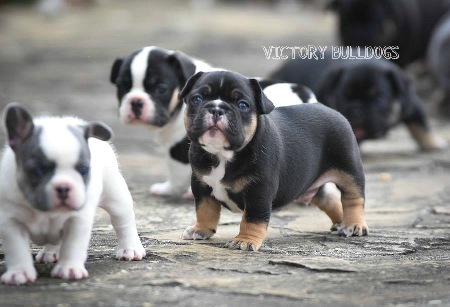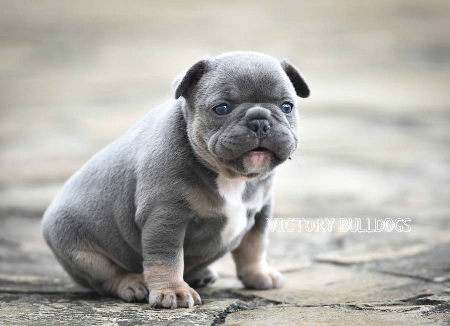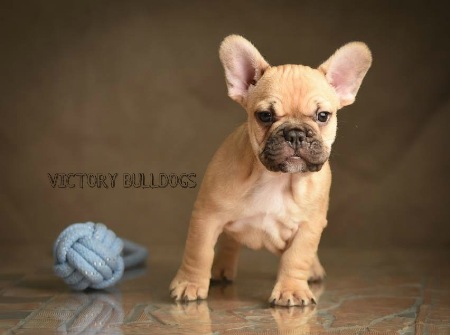 Ollie Sired Puppies are all now SOLD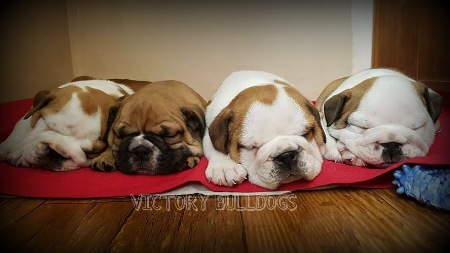 OUR MOST RECENTLY SOLD BLUE FRENCH BULLDOG PUPPIES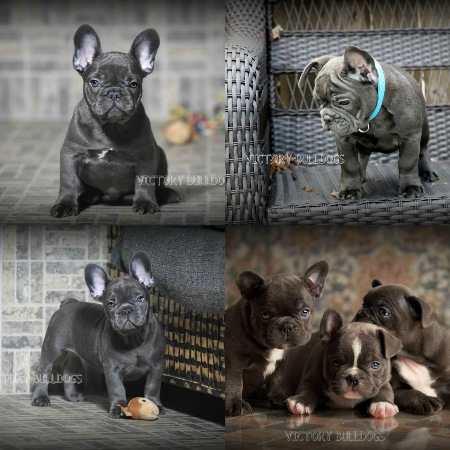 These Babies are All Sold

Availabull French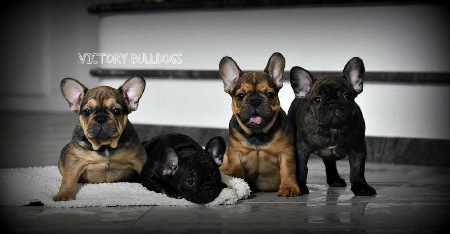 THESE BLUE FRENCH BULLDOG PUPPIES ARE SOLD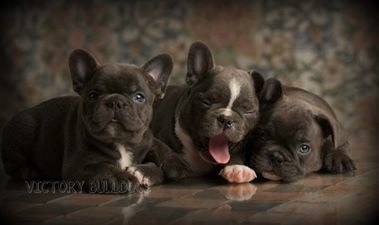 THIS LITTER IS ALL NOW SOLD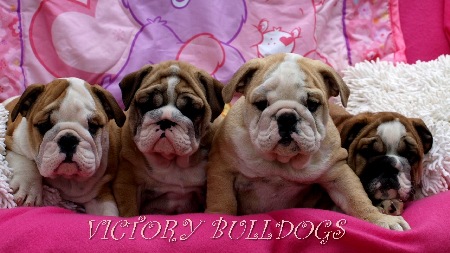 THE BLUE FRENCH BULLDOG PUPPIES ARE NOW ALL SOLD

10 Week old Blue French Bulldog Pictures have all been updated. These little guys will be ready to join their new homes after next weekend. We will start to make appointments for families with deposits to come pick their little one shortly. Availabull French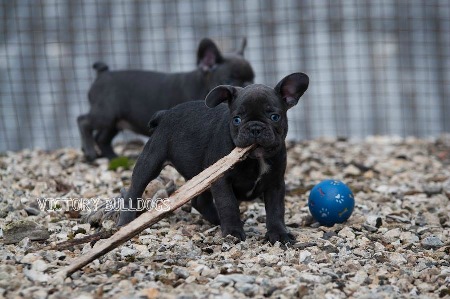 Updated Availabull Bulldogs

TOP QUALITY BULLDOG PUPS! THIS LITTER ALL NOW SOLD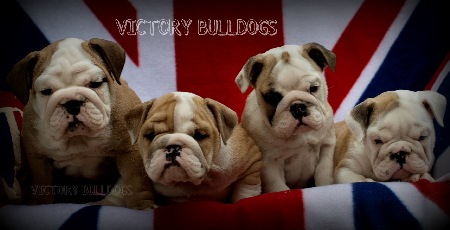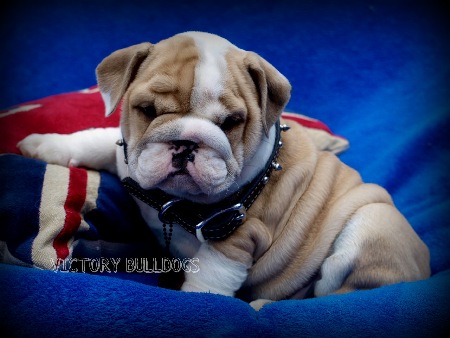 THESE 8 AMAZING CUSH PUPPIES ARE ALL NOW SOLD

These babies have all now found their wonderful new homes. Thank You So much to all the wonderful new homes, we look forward to keeping in touch with everyone.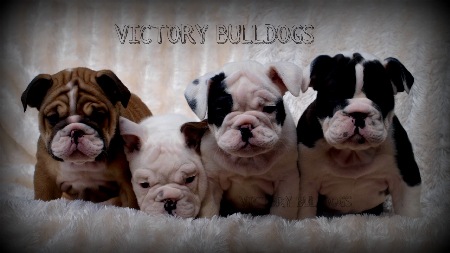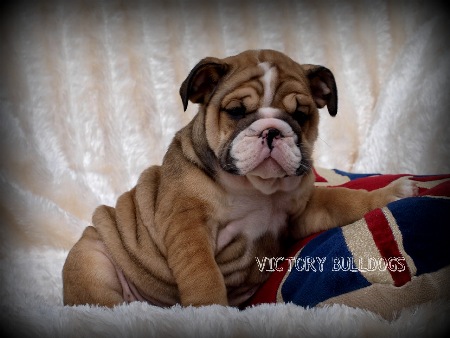 6 BLUE FRENCH BULLDOG PUPPIES

THESE BABIES ARE ALL SOLD

Availabull French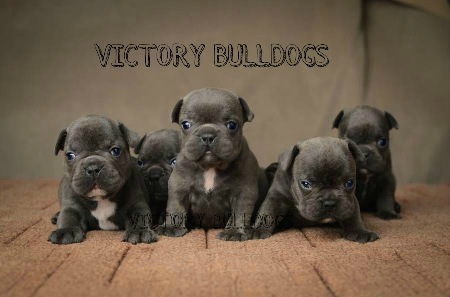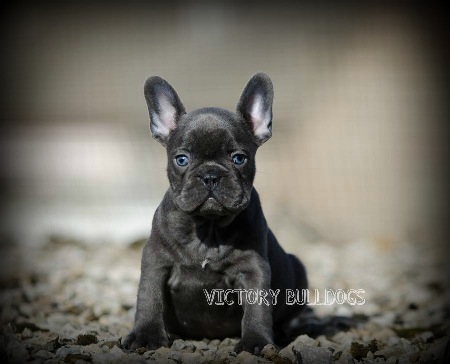 ~*~ These Ollie Sired Babies are all now Sold ~*~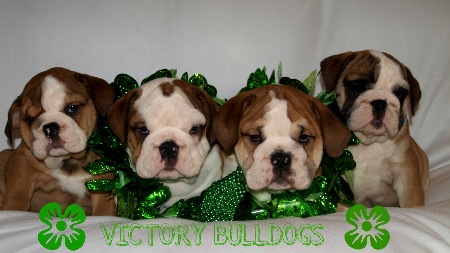 Thank you to the wonderful families for Choosing Victory Bulldogs. We look forward to lots of updates and seeing our babies grow.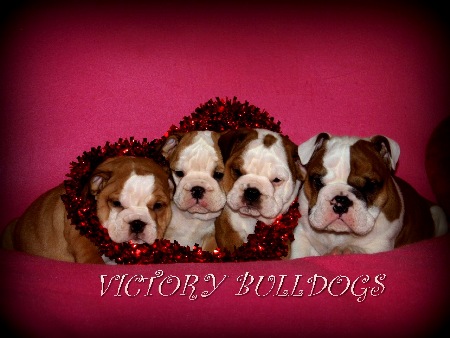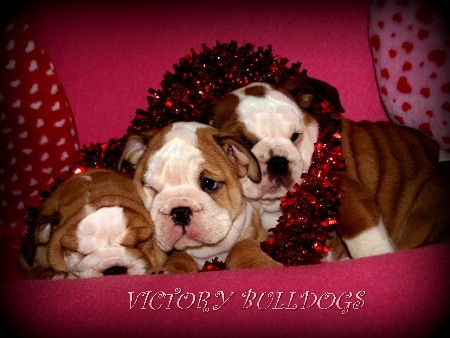 THIS LITTER IS ALL NOW SOLD

Availabull Bulldogs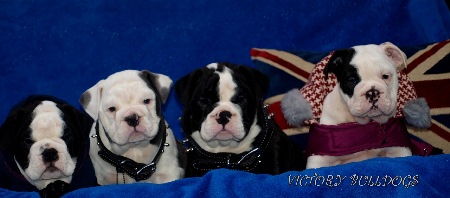 THESE BABIES ARE ALL NOW SOLD

Thank You to the families who have given them a great loving home and wonderful life.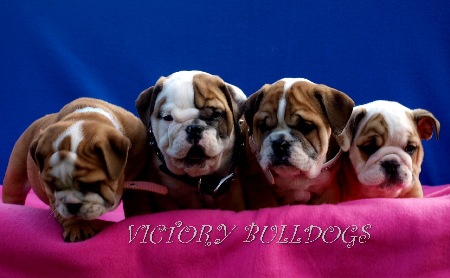 We did a TV Show with TVO Kids with our Newest Bulldog litter Today! Please visit our Facebook Page for a Video of our Day on set with our gorgeous little Stars and the great Cast and Crew..



THESE BOYS ARE ALL NOW SOLD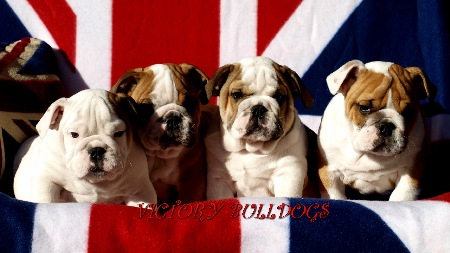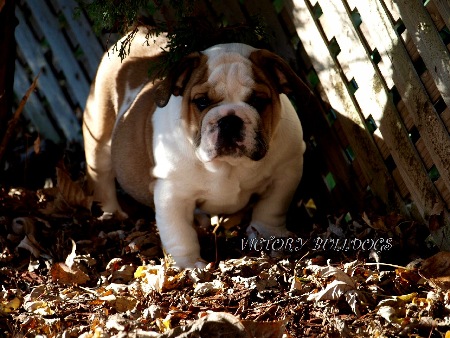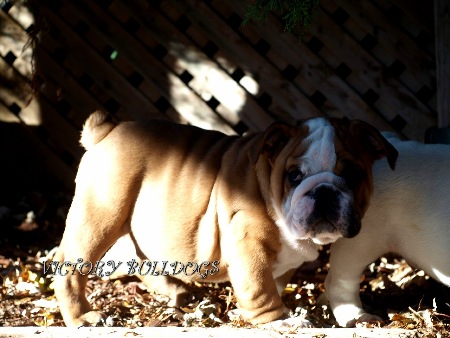 This litter has all been SOLD


Availabull Bulldogs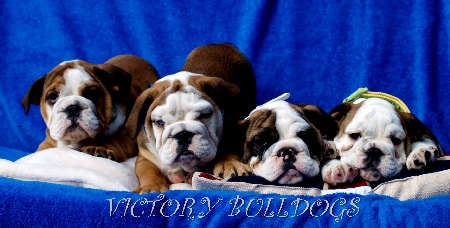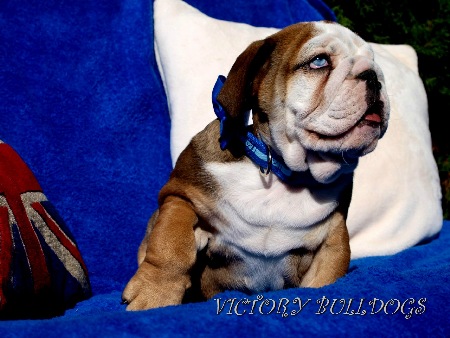 This litter have all found new homes

If you are looking for the BEST look no further.. We breed some of the worlds most sought after absolutely Outstanding Quality Bulldogs.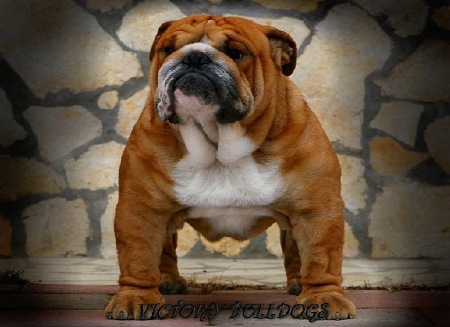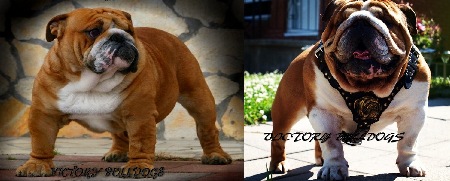 PHENOMENAL TOP OF THE LINE QUALITY BULLDOG PUPS AVAILABLE

Availabull Bulldogs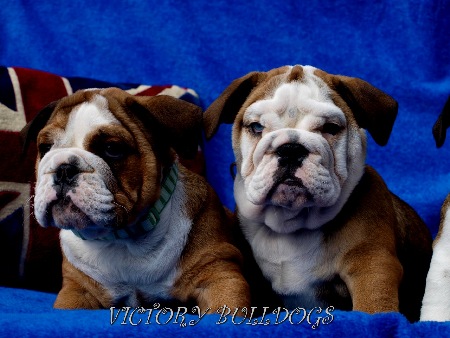 This litter is all SOLD

Availabull Bulldogs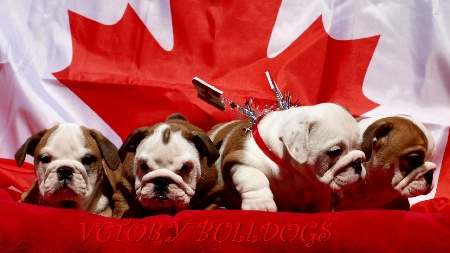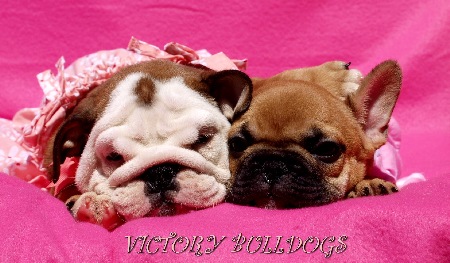 We welcomed to the world 8 Gorgeous Top Quality French Bulldog Puppies today! 4 Males and 4 Females. We will start to take deposits on the babies in the coming weeks and contact the families on the waiting list. Their colours will change over the next few weeks as they grow and they will be from The Rare Brilliant Bright Red (like Adonis) and Deep Mahogany Reds to Standard Fawn coats. They will be ready to go in June.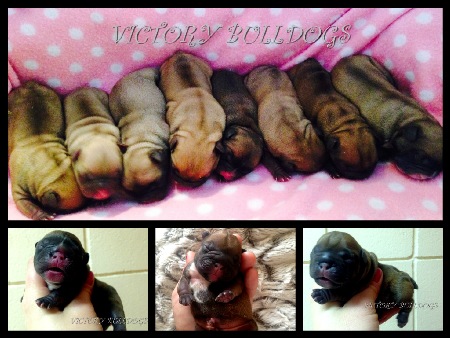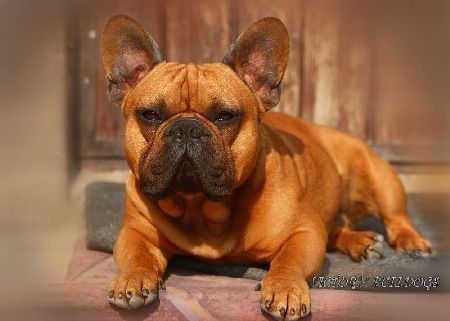 CH LORD OLIVER PUPPIES COMING

Our Very Gorgeous Boy Ollie will be a father again soon! Ollie's Puppies are always in Very High Demand and sell very Quickly, Will update once his puppies arrive.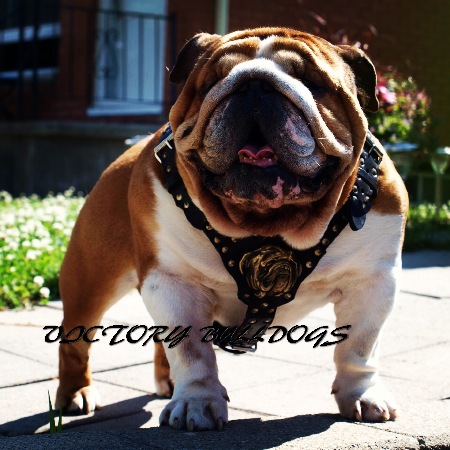 2 CUSH LITTERS COMING SUMMER 2016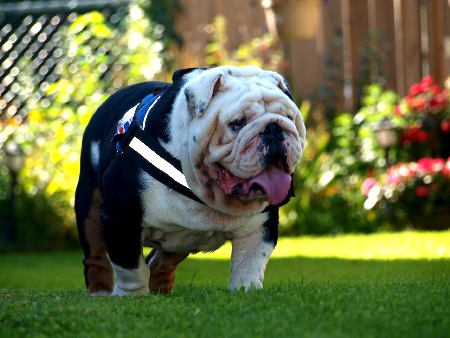 This Vito Litter is all now SOLD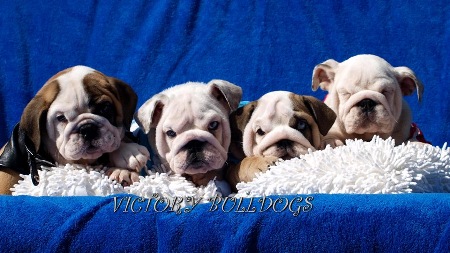 VICTORY'S STARK KNIGHT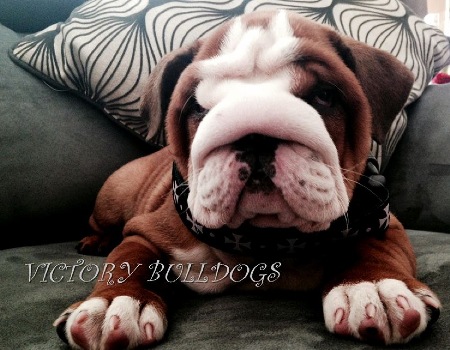 CUSH Puppies Born born December 2016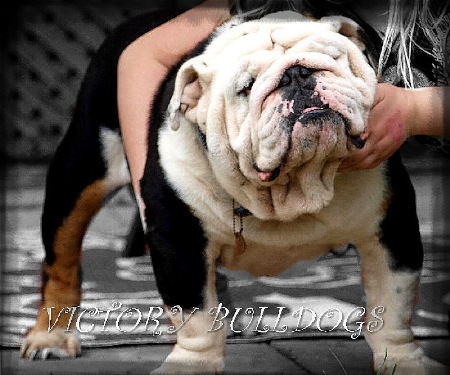 *** Cush all ready to be the Easter Bully ***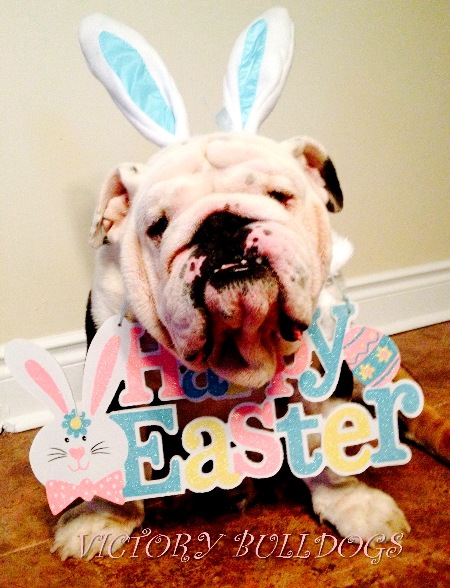 *** Availabull French Is updated ***

ALL THESE PUPPIES ARE SOLD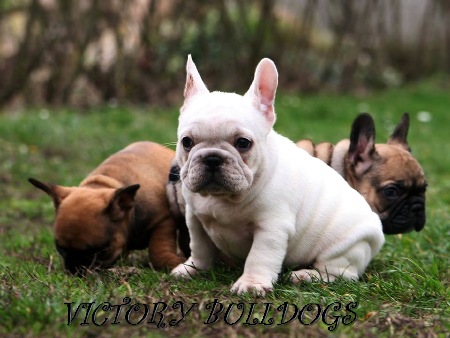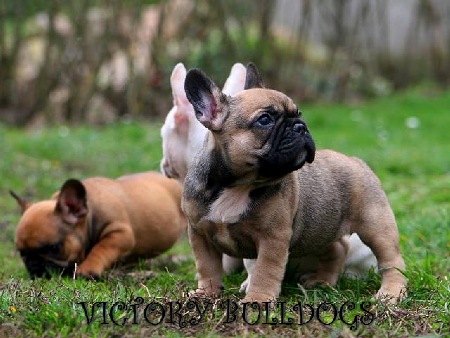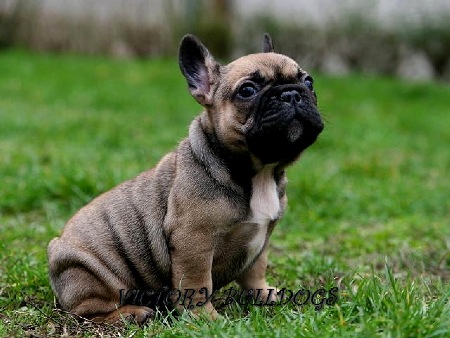 WELCOME HOME KING CUSH

We want to officially welcome Victory's King Cush of Czin Czin to Canada! Cush arrived in Canada this week and I took some beautiful pics of our Amazing new boy today! Cush is not only a stunning Wrinkled stocky Rare Tri Boy but he is the sweetest most loving Bulldog. His temperament truly has blown us away as soon as we met him he stole our hearts with his loving and laid back nature he took to us very quickly and already has made himself quite at home here. We want to Thank Jo Ann again for such an amazing boy he is a true blessing and forever member of our family.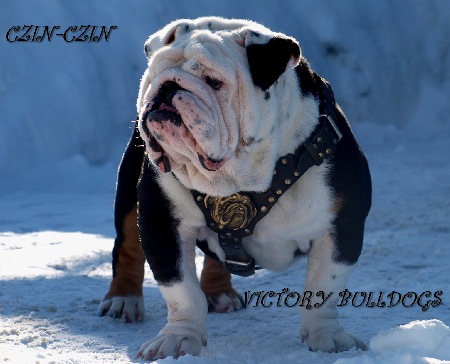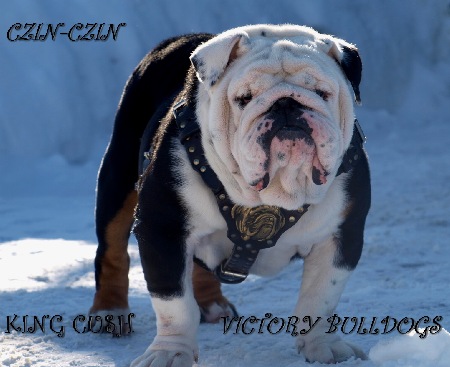 Our Sweet little Bulldren Babies on The Hudson's Bay Set in Toronto today for a Commercial photo shoot! A Big Thank You to Kathie, the Art director, Hudson's Bay executives and the entire team who made us and our Bulldren babies feel so welcomed on the set. We are look forward to working with you again in the near future!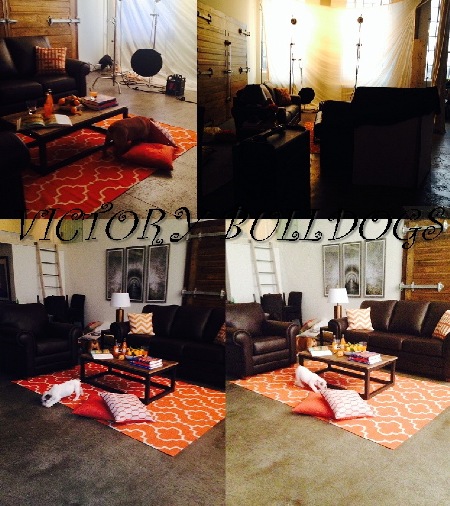 These puppies are ALL NOW SOLD

Watch for these puppies Spring in Hudson Bay Advertisement's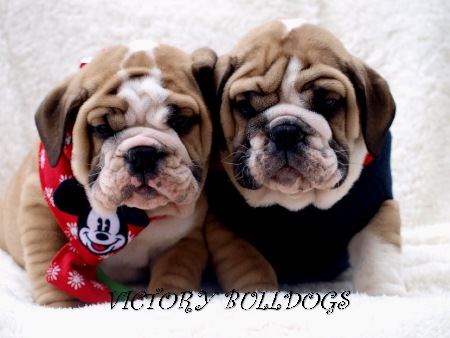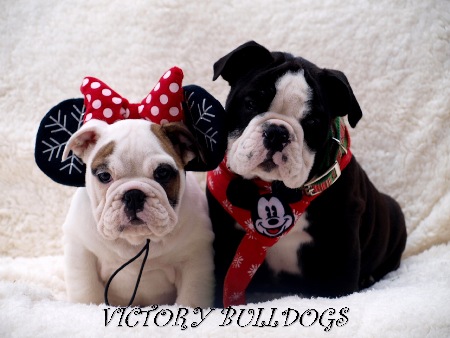 This has to be one of our Favorite times of the year! We get to take advantage of this beautiful weather letting our Bulldren play outside and explore till their little hearts content.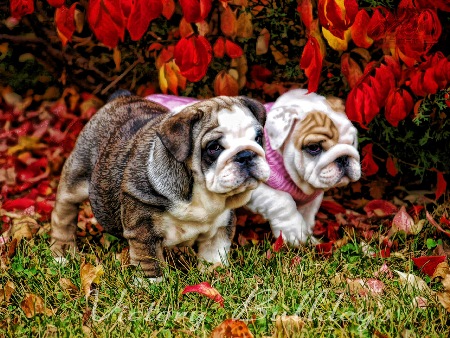 London X Rodney Puppies are all SOLD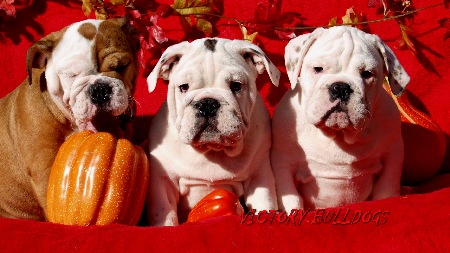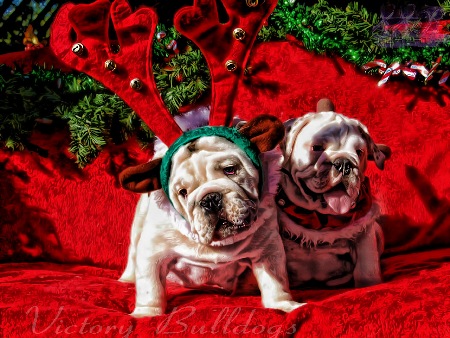 ~ These Babies are all Sold ~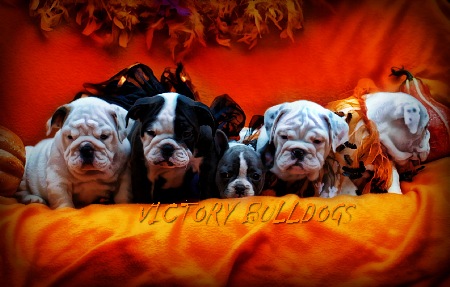 * Availabull French HAS BEEN UPDATED *

Our Blue Frenchies are now Sold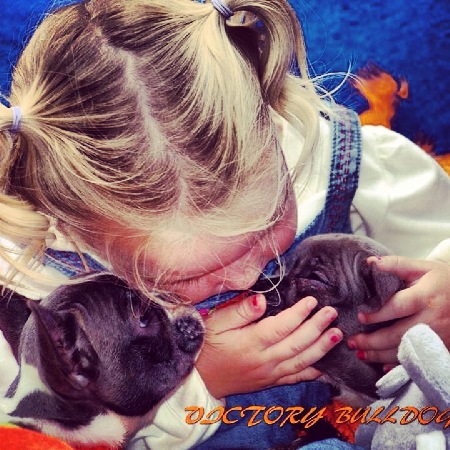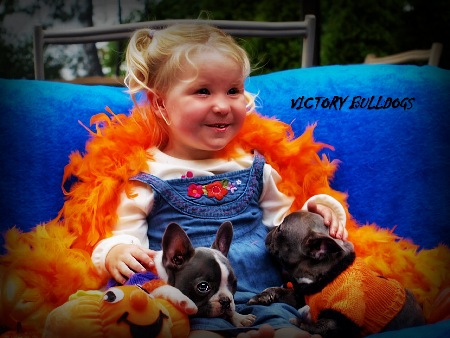 TJ Son of Rodney, Such a Lovely Pic of our Boy!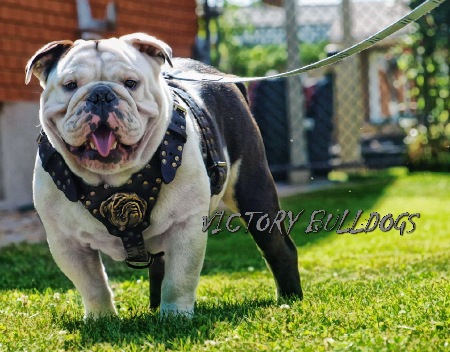 Victory's Mail Sail Otis At 7 Months

This Boy is Top Quality at it's Finest! Otis Pictured here at only 7 months old this Photo Taken on Aug 24 2013. We have big plans for this Young Stud Next Year!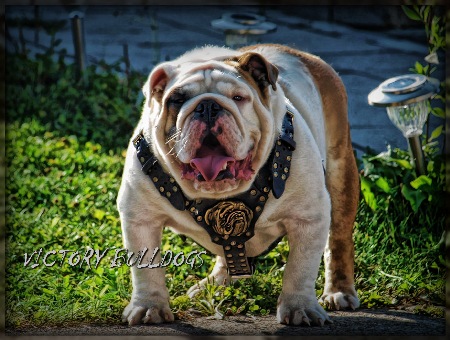 LUNA X RODNEY LITTER AT 7 WEEKS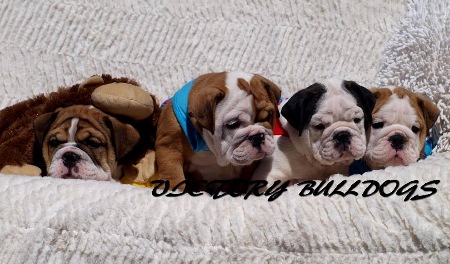 Corey Perry from NHL's Anaheim Mighty Ducks Picking up his new Puppy he has named ACE! He will be loved by Corey and his lovely wife Blakney.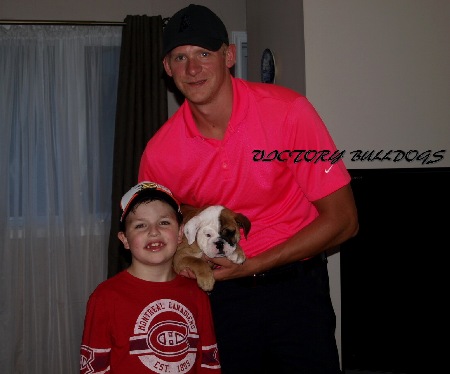 VITO PUPPIES ARE ALL SOLD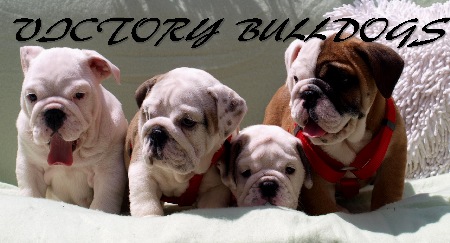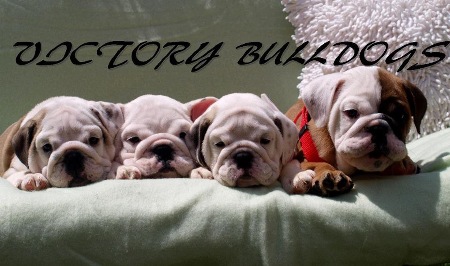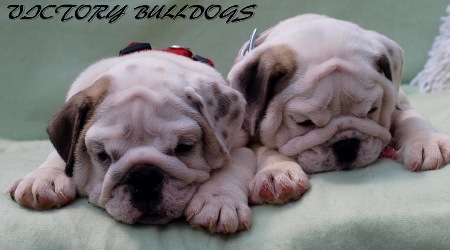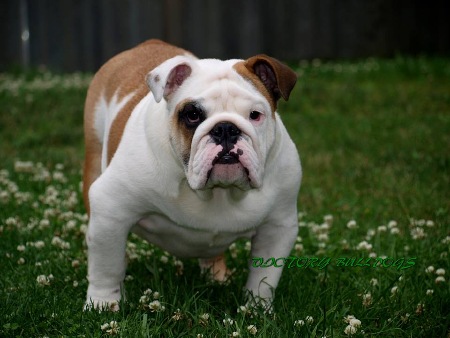 Our Gorgeous Champion Lord Oliver of Victory Summer 2015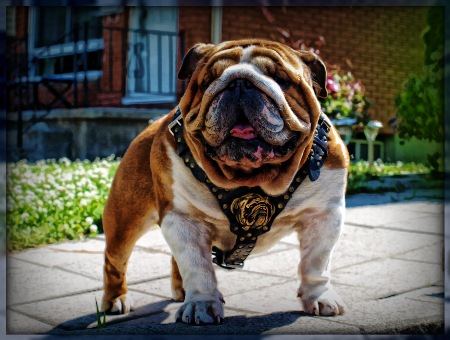 ~TRINA OUR TRIPLE CARRIER BEAUTY~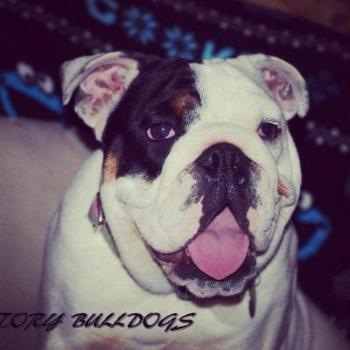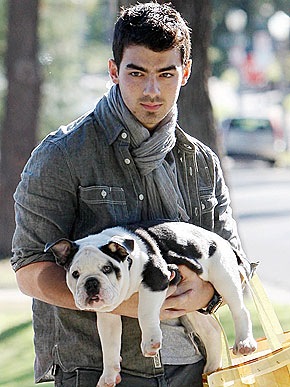 Trina's Uncle Winston with his owner Joe Jonas.

Danny Syvret of the NHL'S Philadelphia Flyers Picking up his New Victory Bulldog Puppy Dougie, now known and Moose!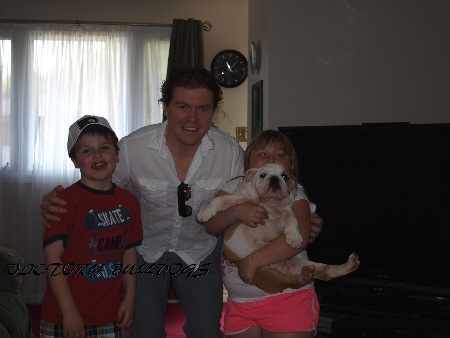 THIS LITTER IS ALL NOW SOLD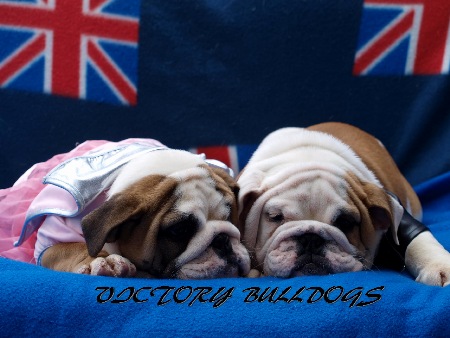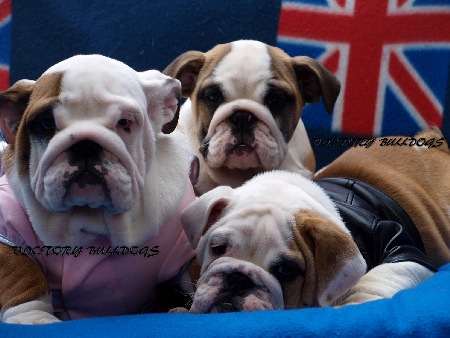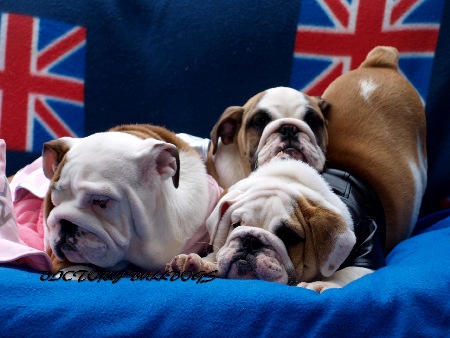 Our New Addition MAI who joins us all the way from Europe! Thank You Stefphen she is truly a wonderful addition to Victory Bulldogs.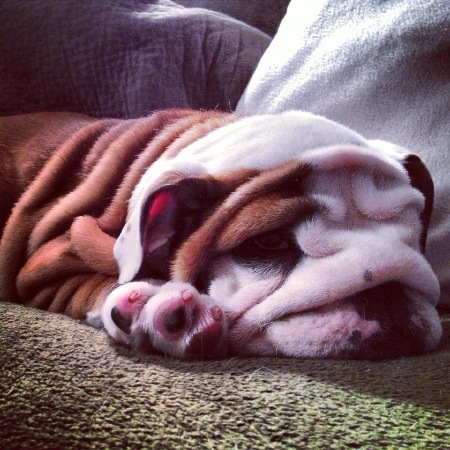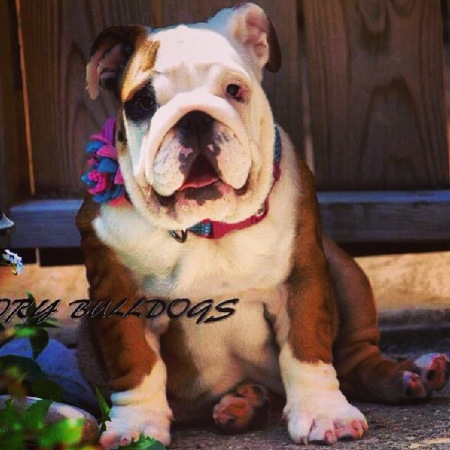 VICTORY BULLDOGS NEWEST MEMBER OF THE FAMILY!

Introducing Otis! He is just a Absoloutly Stunning Boy we are overjoyed with and a huge Thank You goes out to Bobby for this amazing kid! We have big plans for this boy. Watch out for this young man he is going do us very proud!!!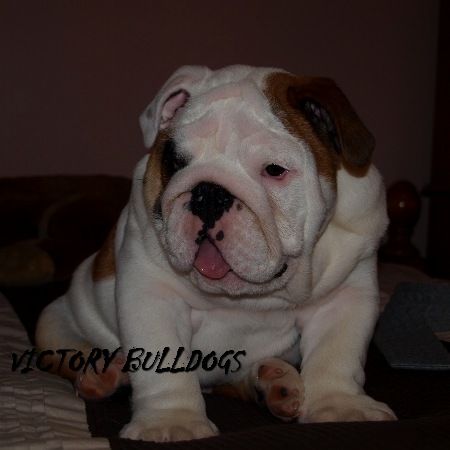 INTRODUCING OUR NEW ADDITION

Victory's Triple Trina! Trina is a Truly Very Special Black Tri! She is not only the Only Neice to Joe Jonas's Bulldog Winston she is also a UC Davis Dna Tested Triple Carrier!! Trina will be bred in the future for Dark Chocolate Tris, Black Tris and Lilacs! We have our Amazing Longtime Freinds Shamrock Bulldogs to thank for our baby girl! A Big Thanks also goes out to our Amazing friends Blackgold Bulldogs for making this baby possible! We love you both and look forward to what she will do for us all in the near future!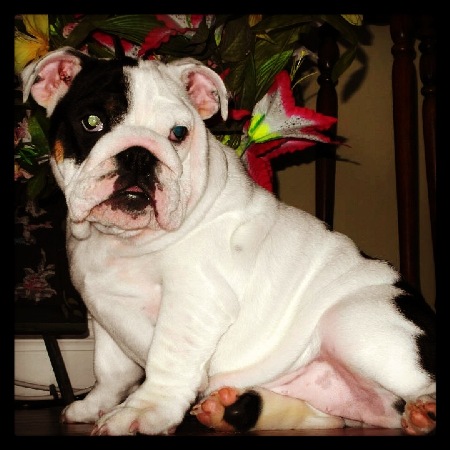 Brandon Prust NHL Montreal Canadian Forward picking up his new French Bulldog puppy from us as a suprise for his lovely girlfriend marie-pier!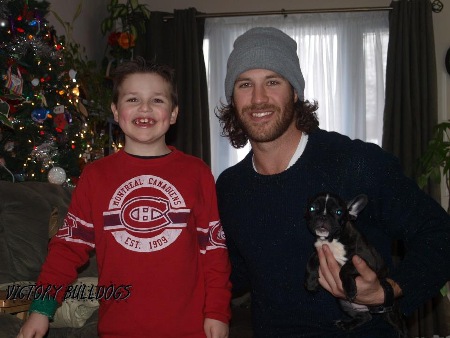 **RODNEY DOES IT AGAIN 9 PHENOMENAL ENGLISH BULLDOGS PUPPIES**

This litter is all now SOLD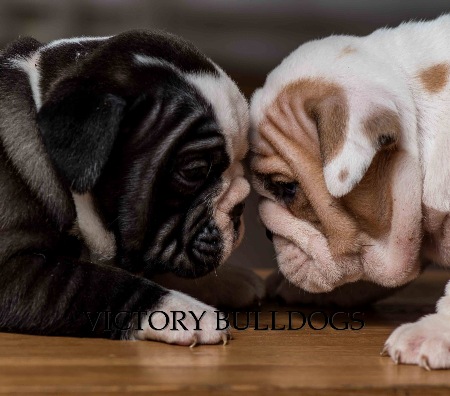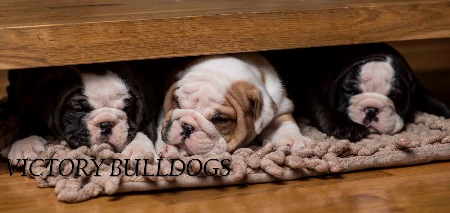 Bubika and Lily before Bubika's first Sailboat ride this weekend, He loved it!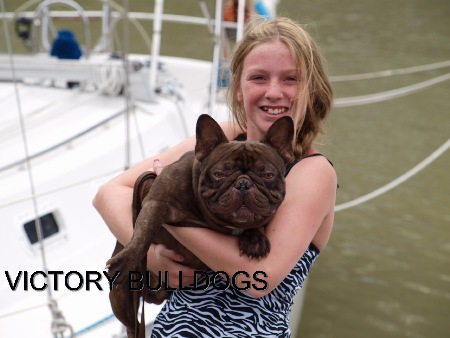 THIS LITTER IS ALL SOLD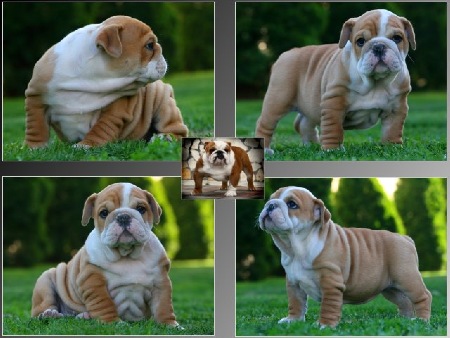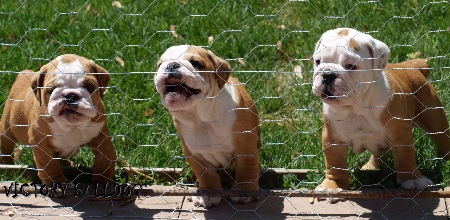 VICTORY'S BARRACUDA PUMA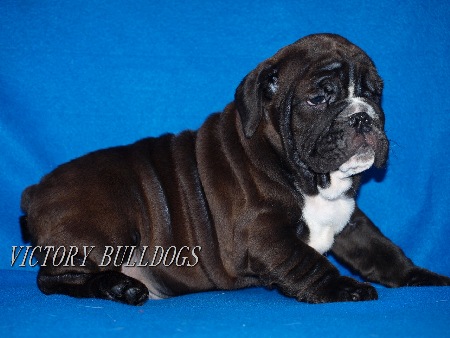 THIS IS ROCK! OUR PHENOMENAL, THANK YOU TO OUR VERY CLOSE FRIENDS OF OUR FAMILY SZ AND PETER FOR TRUSTING US WITH ROCK AS YOU KNOW HE WILL BE VERY LOVED!..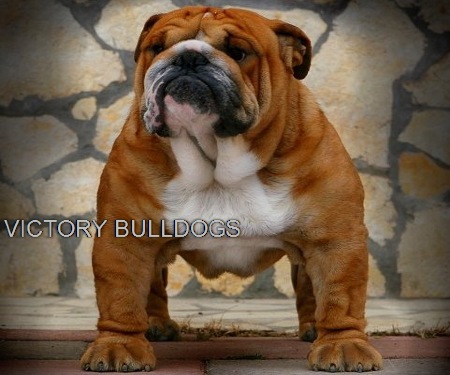 Our Gorgeous Boy Charlie!!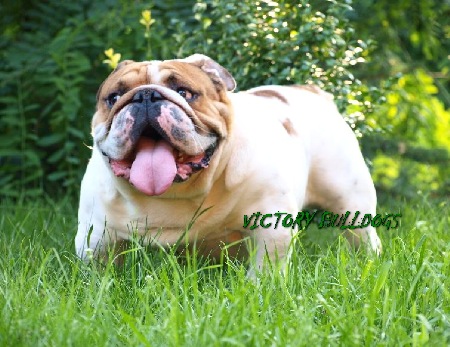 "VICTORYS SHINING STARR" Our newest keeper pup!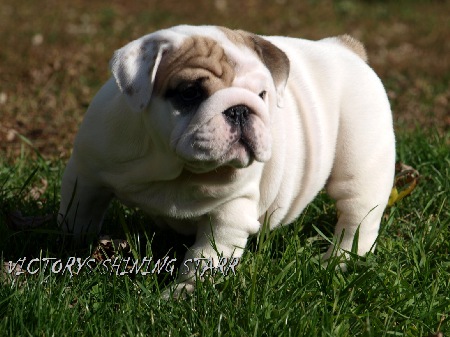 "VICTORY'S GOLDEN SPICE"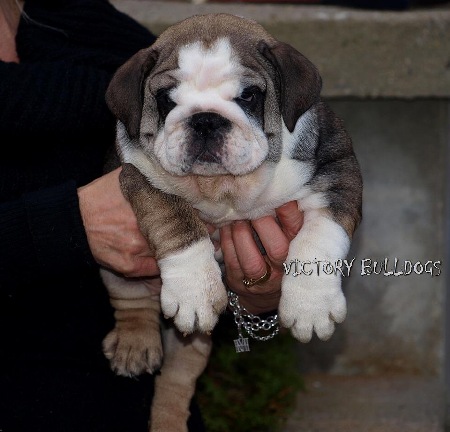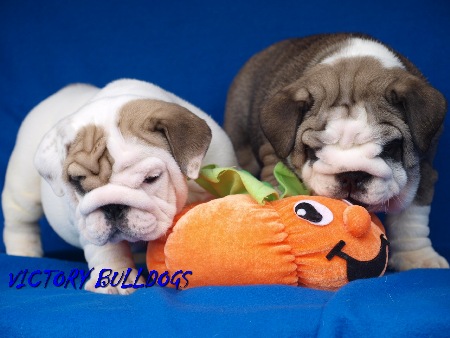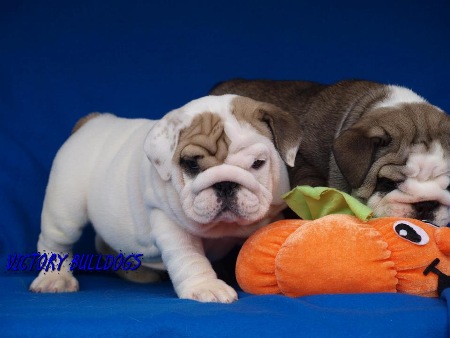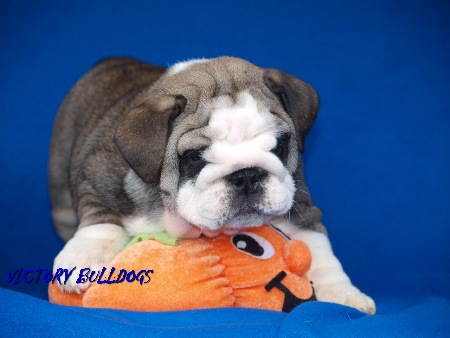 Introducing our newest addition "Victory's London's Calling" . London is very special to us she is from two of our past Bullies 'Victory's a place above Topanga" and "Victory's Tank". She was bred by Dina who did a wonderful job with raising this girl, she has personality plus and amazing conformation and is dripping with wrinkles. She has CH Cherokee Legand Floyd and CH Cherokee Legand Rock as well as European including many UK Lymans CH bloodlines. What a great package, show quality with top quality bloodlines. We plan to put her into the show ring in the next few months..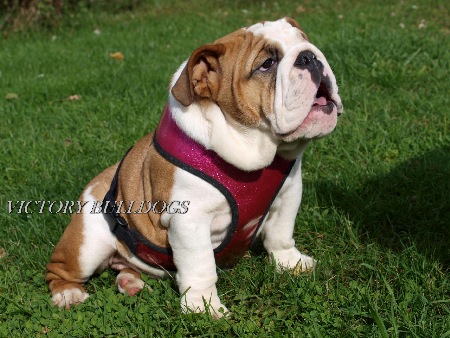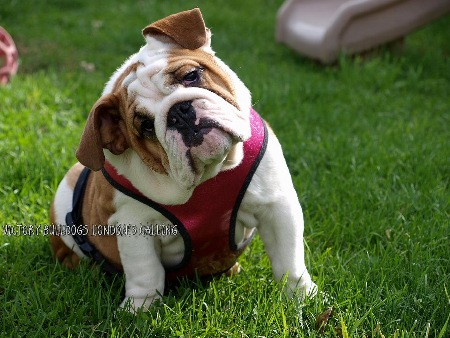 Victorys My Mate Marmite! Carrys "a" "Ay"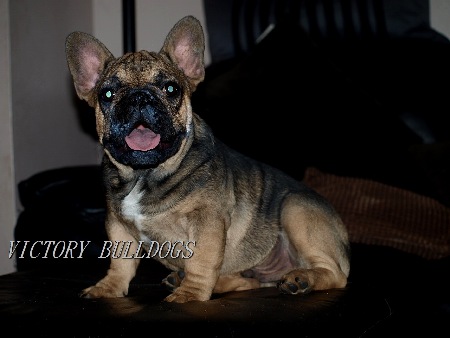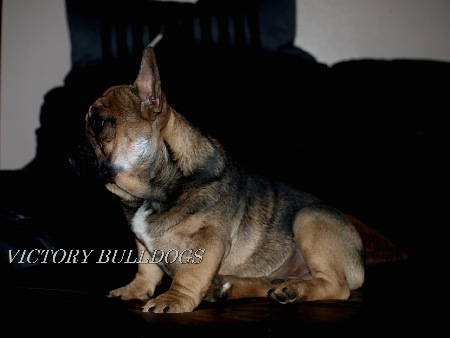 OLLIE AT PAWLOOZA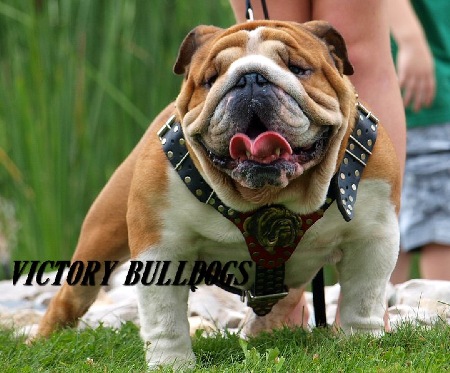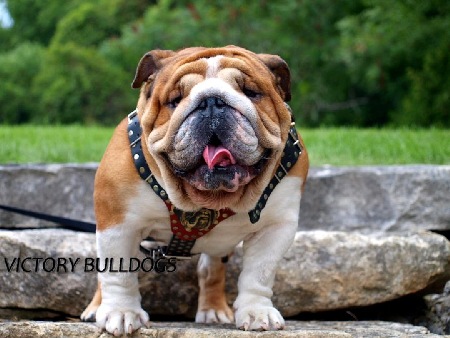 Our Beautiful Little Jadyn and Marmite the Frenchie! All our puppies are raised with small children as apart of the family.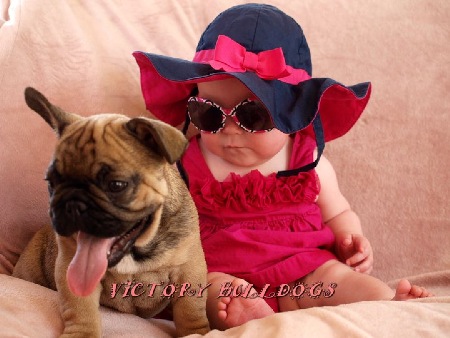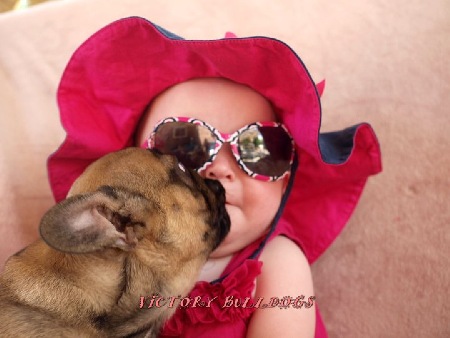 Our little Angel Jadyn at 6 months, She is soo adorable we just had to show her off :-)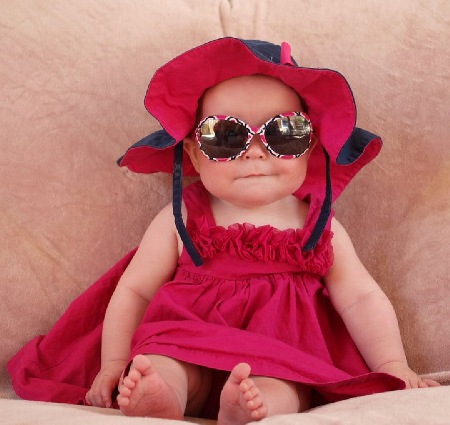 All these gorgeous Bronze and Seal babies are sold .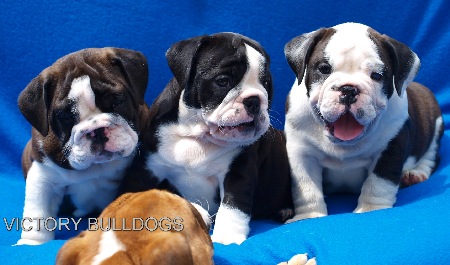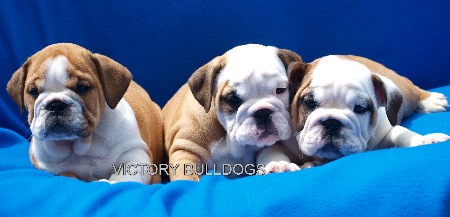 VICTORY BULLDOGS ONE AND ONLY FAMOUS RODNEY TROTTER! THE KING OF BRONZE BULLDOGS!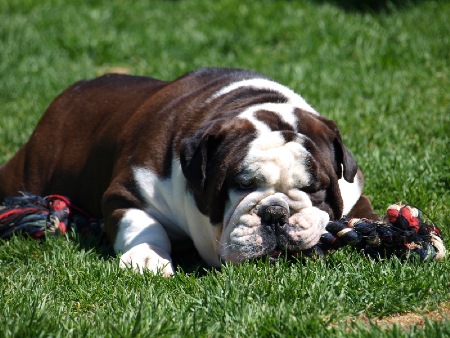 INTRODUCING TONKA OUR NEW STUNNING BLACK TRI GIRL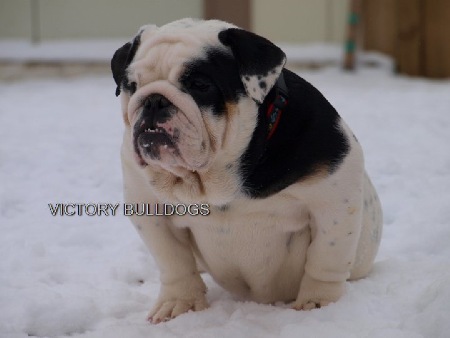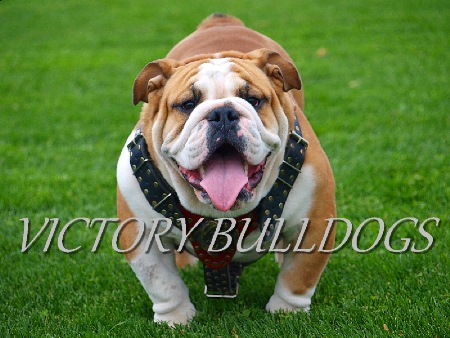 Below is our new pure Choco French Bulldog Bubika and our black boy Jack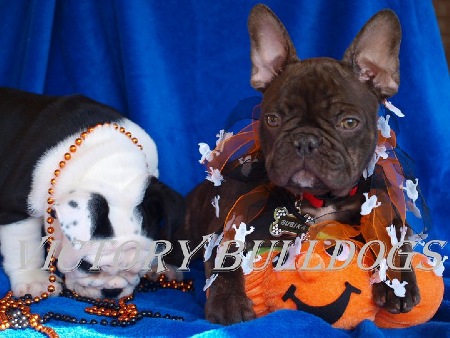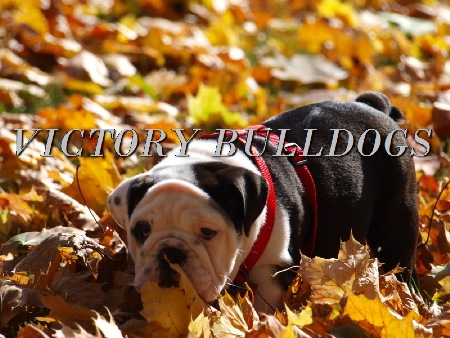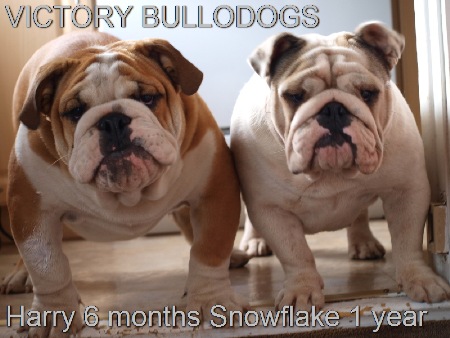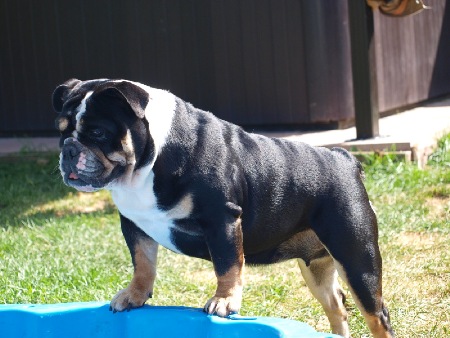 Our girls with their frenchie pup and our baby Gloria.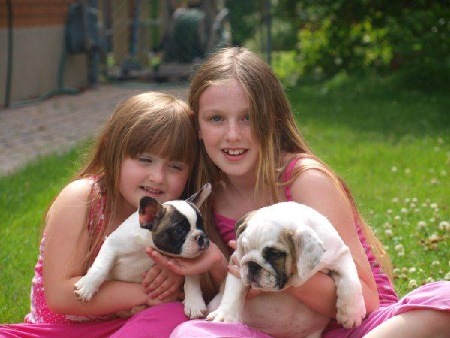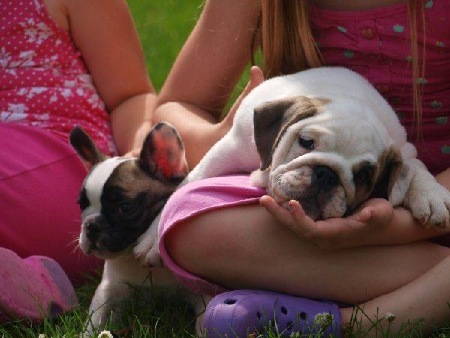 .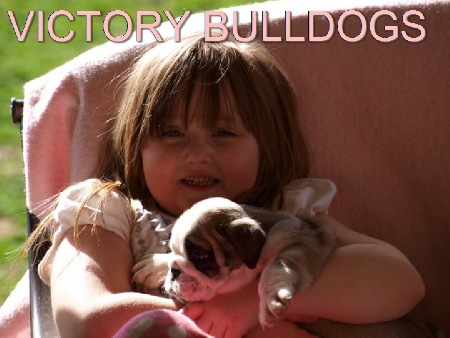 We are please to announce the newest member of the family and future champion Prince Harry. We thank our wonderful family in Europe for trusting him with us and cannot wait to see how he grows. For more pictures and bio on Harry please check out the Kings page.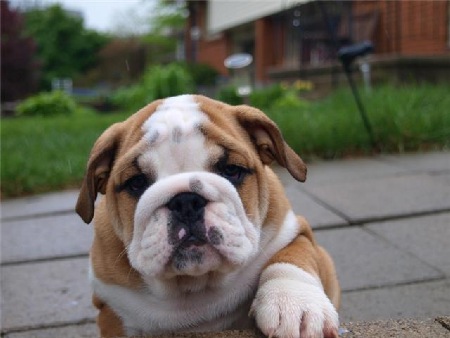 ***VICTOR'S DEEJAY ***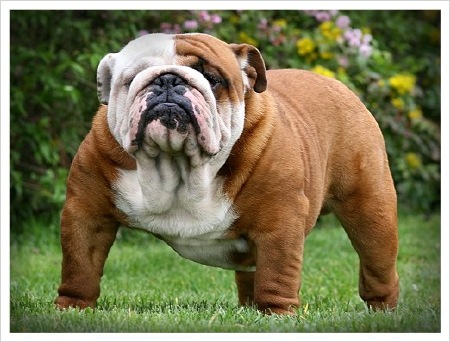 VICTORY"S MYSTLE MARLEY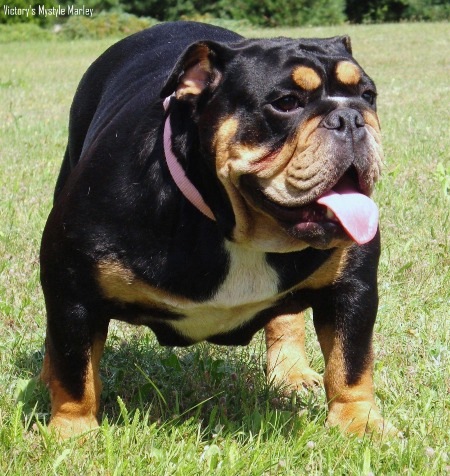 Picture Below is some of the boys together
Left to right Charlie,Hurricaine,Nero and Roy