Some of our girls enjoying the morning sunshine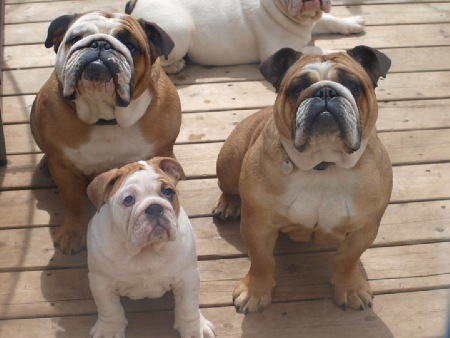 VICTORY'S SHINING STARR

Starr is our Phenomenal female out of out Gorgeous Champion Charlie London Joranza, Charlie can be seen on the "Kings" Page. Starr carriers an amazing pedigree with Champion Bloodlines, She is Grandsired but JR,CH MACM Johnny and great grandsired by ICh. Ch.HR,CHM,HR, CH,J,SLO Dos Aguas KRISS-KRINGEL. She also has some Cherokee and Leymans Champions in her pedigree. She has a very nice European and US mixed Pedigree. She is Extremely Short and has a very short back, she is the perfect show prospect and will be on the smaller side for our English Bullies..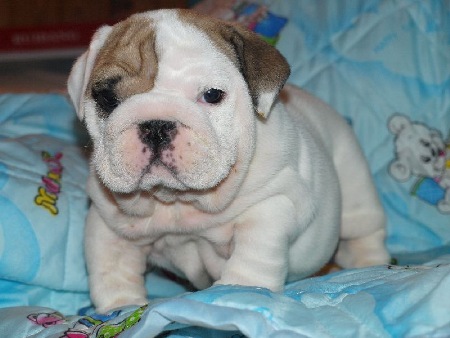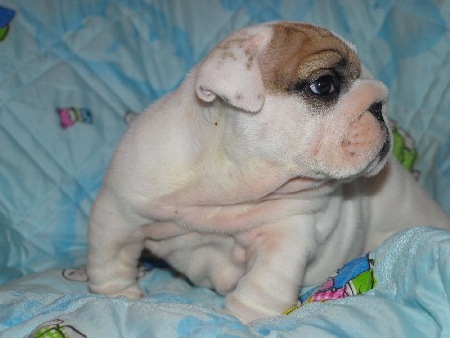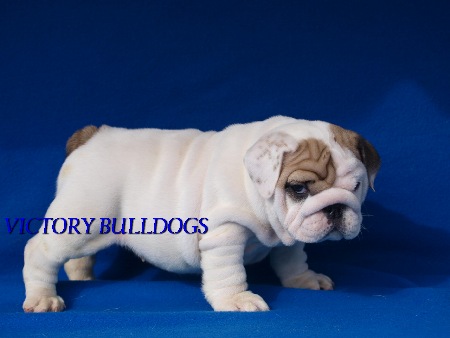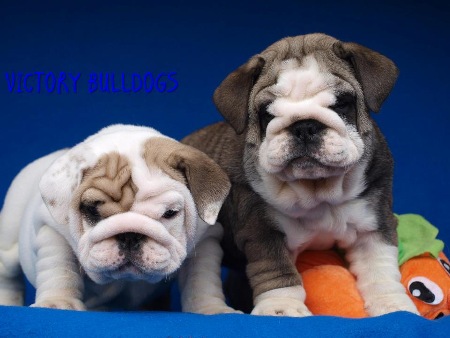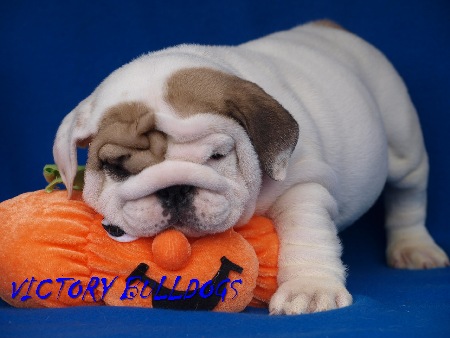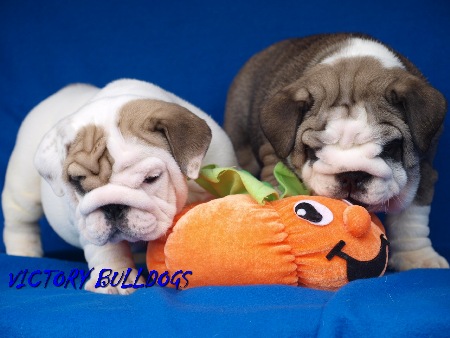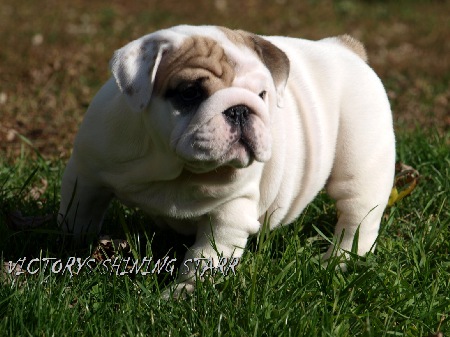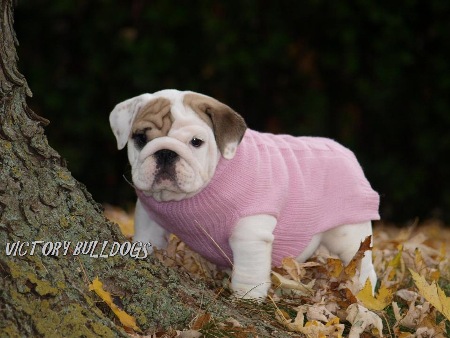 VICTORY'S LONDON'S CALLING

This Amazing little is out of Victory's a place above Topanga and Victory's Tank who is our CH Hurricaine Tanks son. She has amazing bloodlines from Europe and is also Grandsired by Champion Cherokee Legand Floyd and Great Grandsire by Champion Cherokee Legand Rock. She is a very well put together compact female, with a low swung compact body, massive short-faced head with a square undershot jaw, very wide with sterdy limbs she also moves with the perfect "Roll". She will very soon enter her first show and we expect some great things from London in the near future.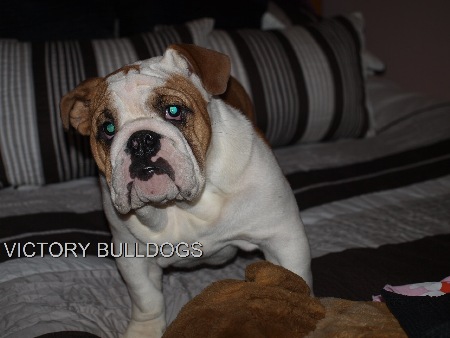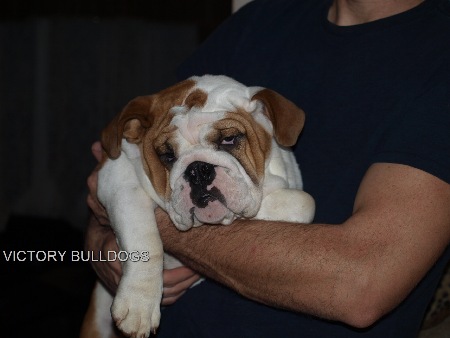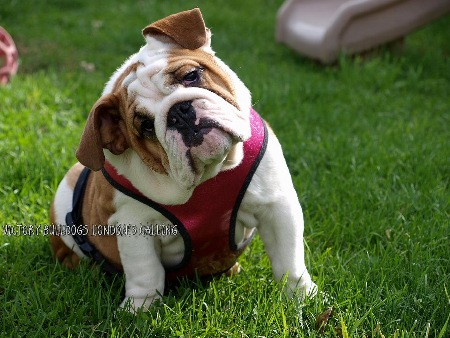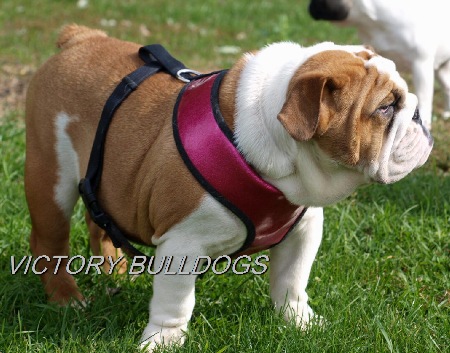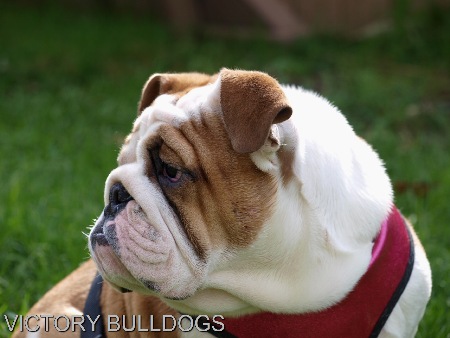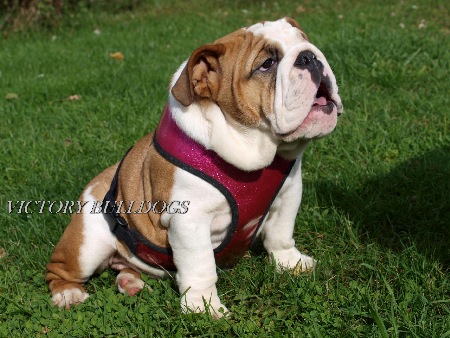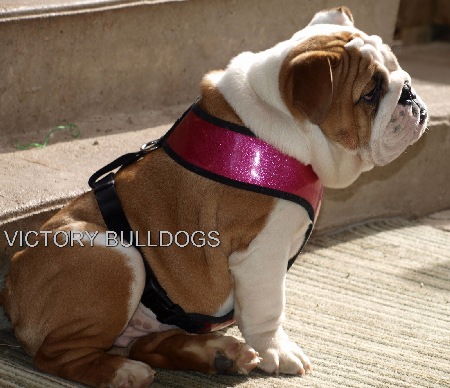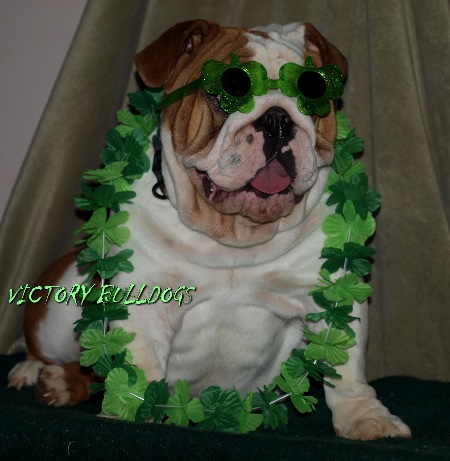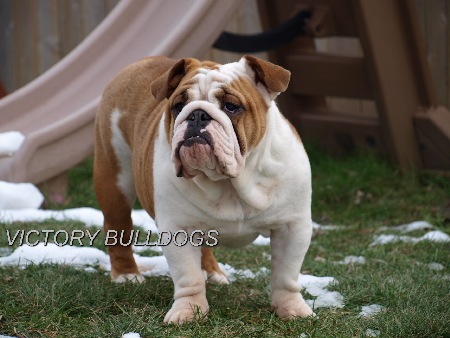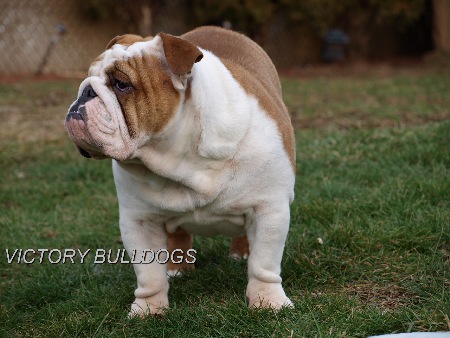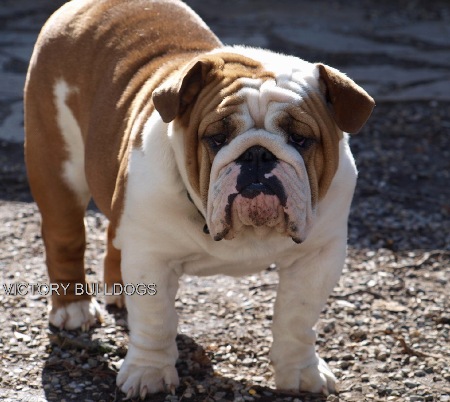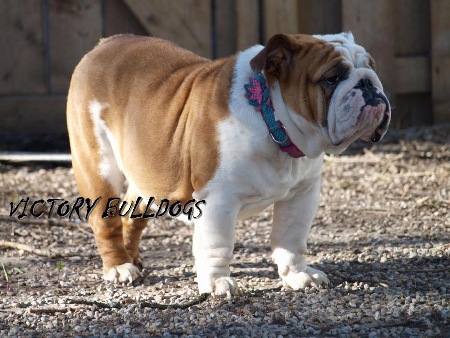 Victory's Rimmel Get The London Look

Rimmel is one of our newest keeper pups. She has lots of show potential and we look forward to watching her blossom.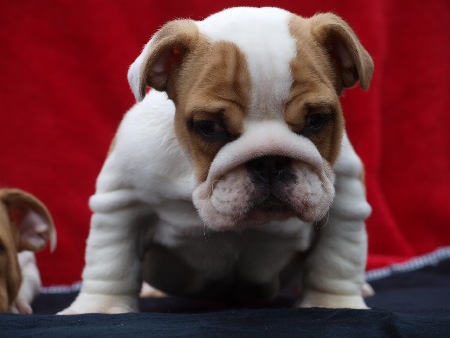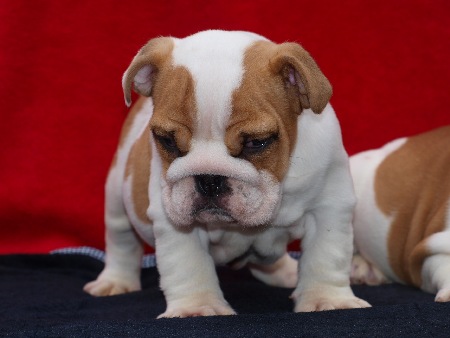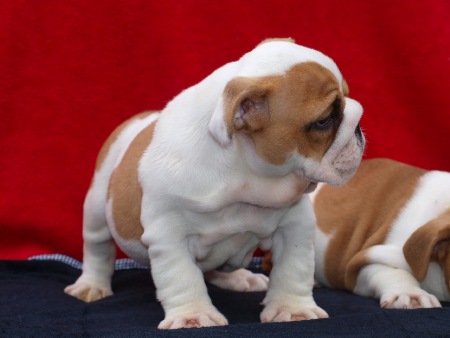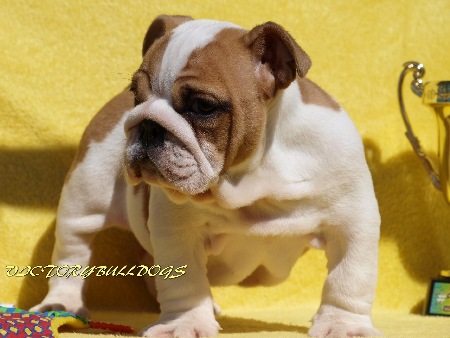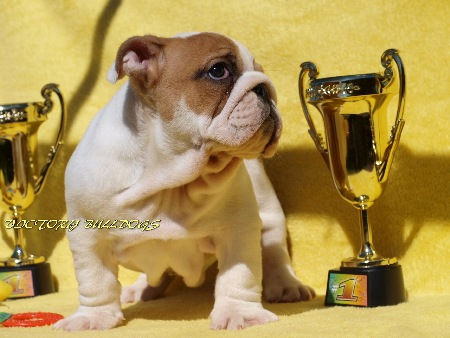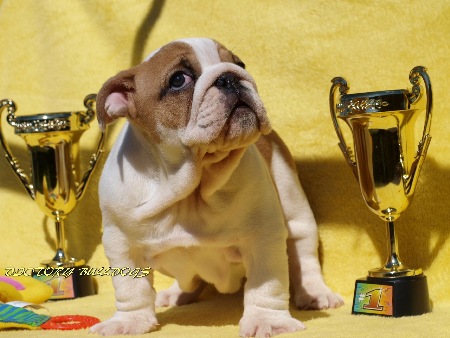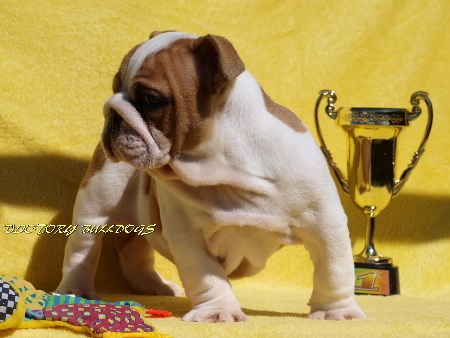 VICTORY'S LUNA MOONA OF SHAMROCK

Luna is our newest addition to our girls. She is daughter of Victory's Skyes the Limit and Shamrocks Samwise. She is just Stunning dark clean Tri markings and she comes from a litter of Blue Tri's. We will update pictures of this amazing girl as she grows up.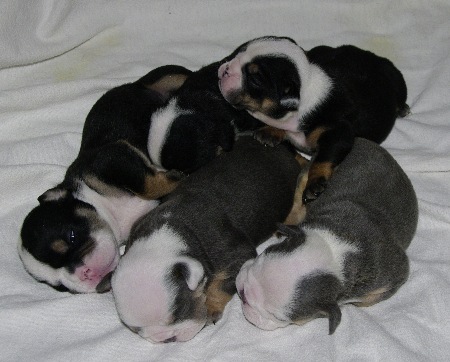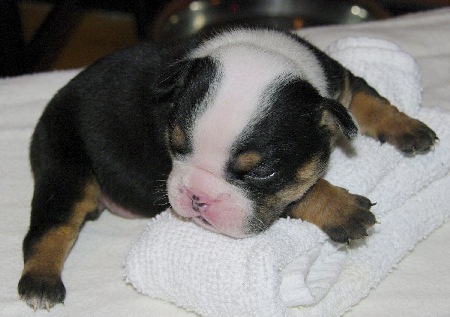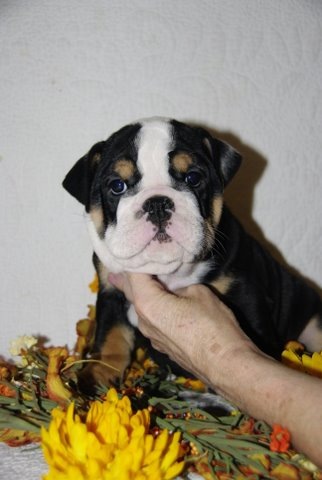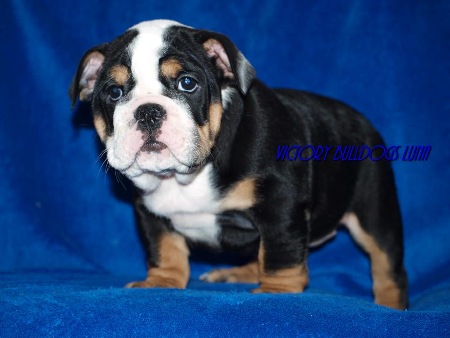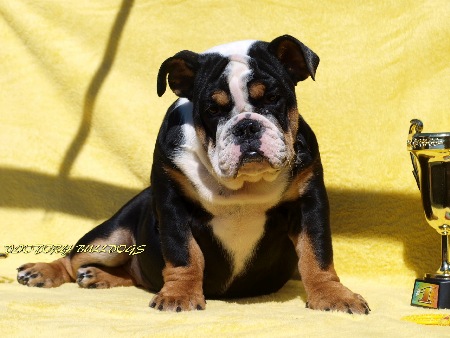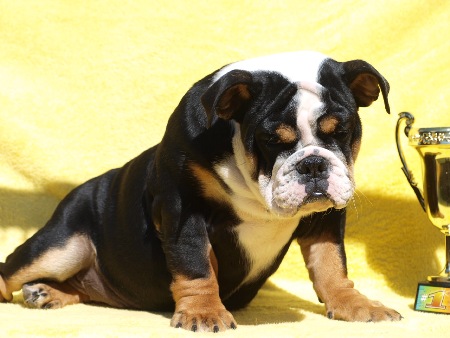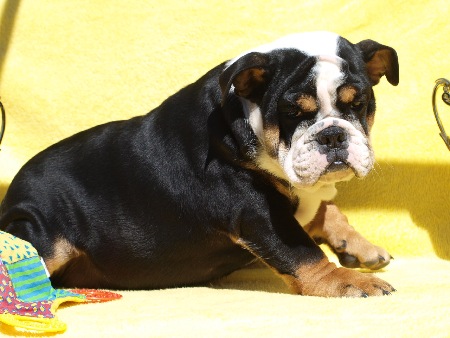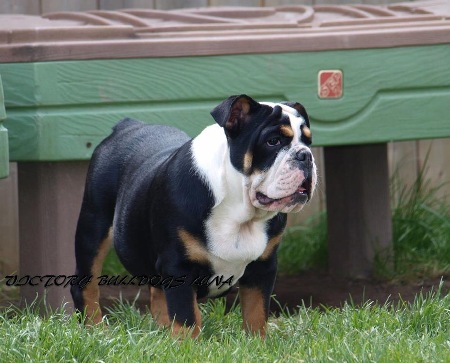 VICTORYS APRILS SHOWERS

April is now Retired

April is a rich deep red and comes to us from Europe, her sire is international champion Hurricane she also has a champion mother. She is a fantastic example of the breed, short and Colby with thick bone.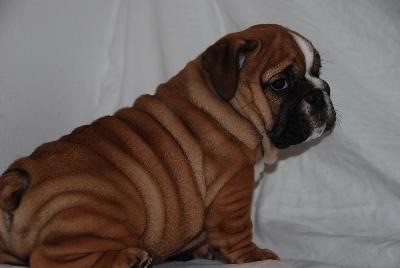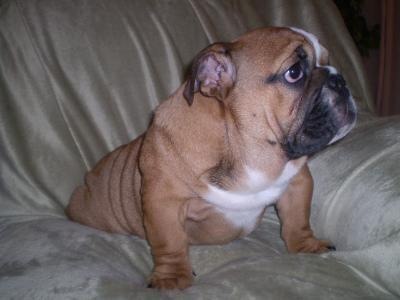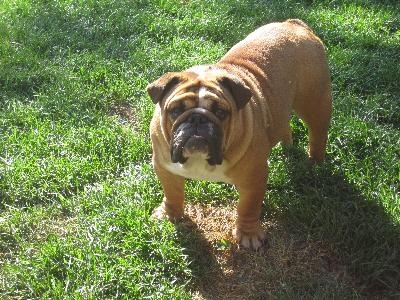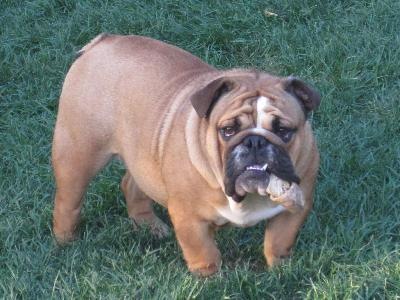 April is now two and matured at a healthy 72 lbs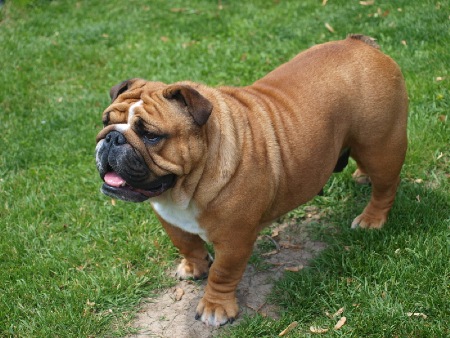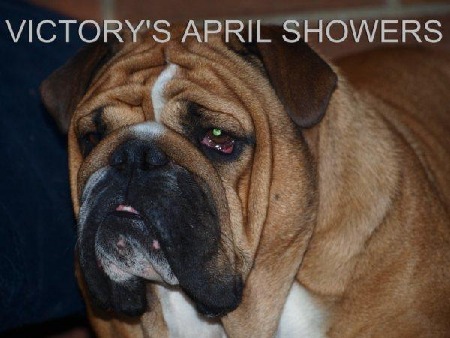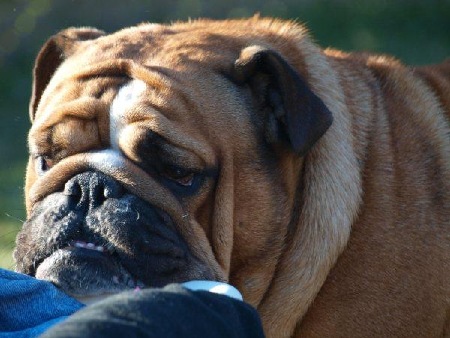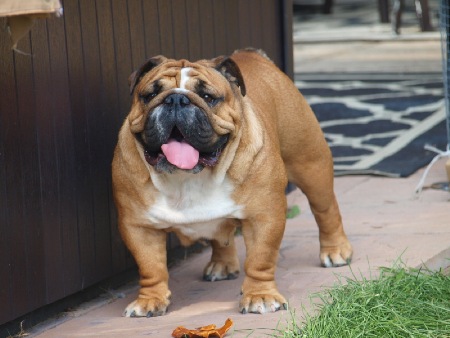 VICTORYS SISTERS SKYES THE LIMIT & MYSTYLE MARLEY

Skye and Marley are both our Rare black bulldogs. They are 100% full blood English bulldog and are both AKC/CKC registered. They are very unique Black and White Tri girls. Very rare and hard to find English Bulldogs this color. The Black Bulldogs are in everyway the same nature and temperament as a regular color bulldog. We find their coats to be more silky smooth and they are a very healthy bulldog.

Both these girls are now two and a half Skye is now 55 lbs and Marley 62 lbs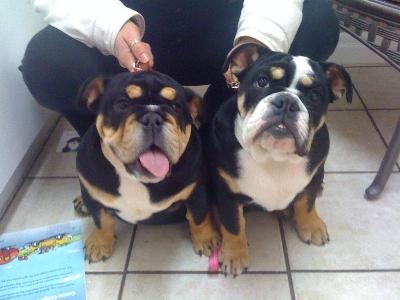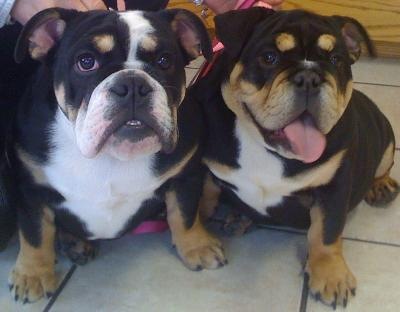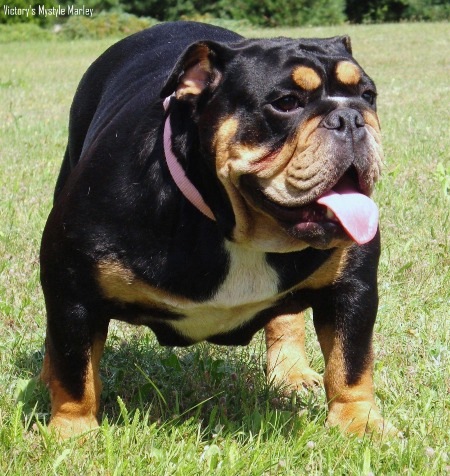 VICTORY'S NALA BEAR


Nala is one of our sisters out of European champion bloodlines. Some of the finest champion bulldogs in the world are produced in this kennel (pedigree attatched). We are thrilled with our two females from this bloodline.. We could not be more pleased with them.

Nala is a beautiful stocky female and has matured at just under 70 lbs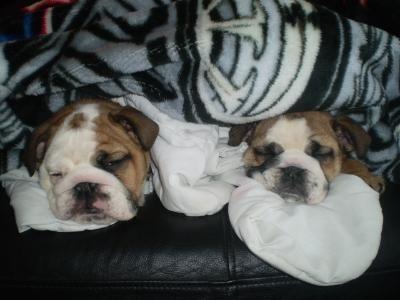 VICTORYS NALA BEAR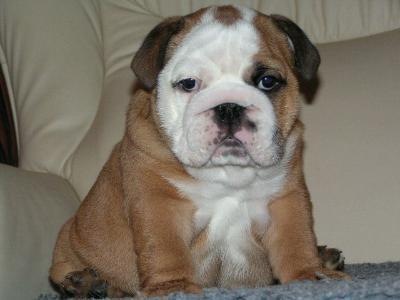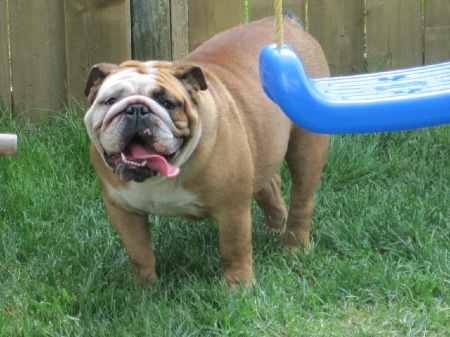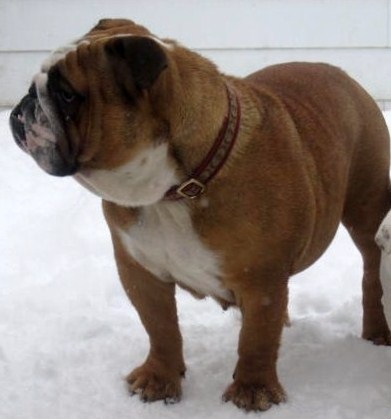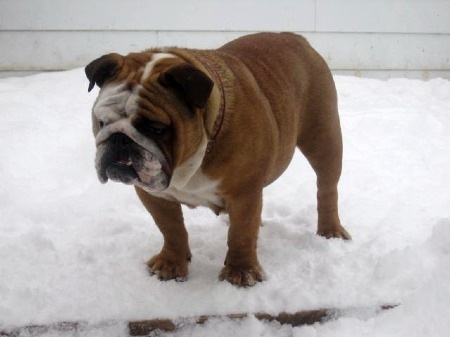 VICTORYS GOLDEN GIRL GLORIA



We have decided to keep back Gloria from our Roy litter. Gloria from the start has had the sweetest nature she is one of the only bulldogs who will flop out in your arms like a ragdoll cat. Her personality has stole the hearts of the whole family and we have decided to keep her with us. As well as her amazing personality she is absolutely gorgeous and we will show her along side Harry in Jr puppy once she is 6 months.